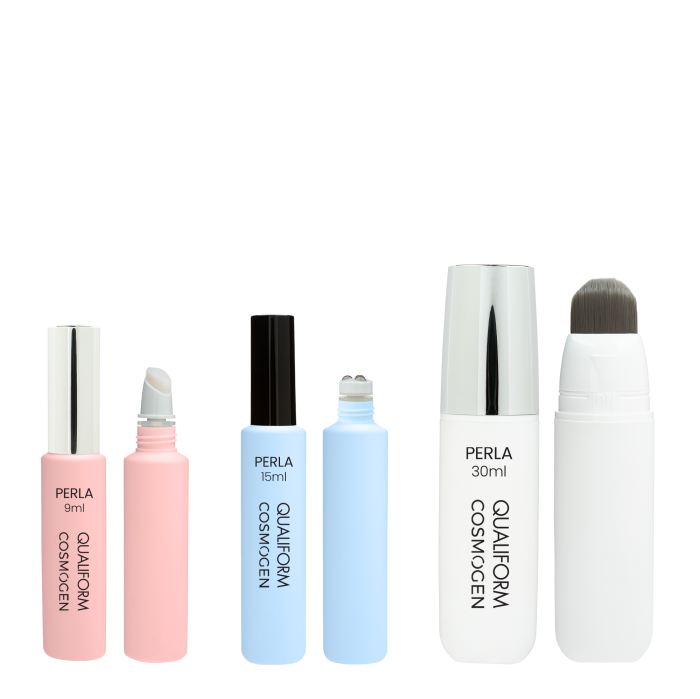 The PERLA range stands out for its slender shape, its flexibility and its "velvet" touch. It is designed to perfectly fit with COSMOGEN applicators.
Thanks to the 3 available filling capacities (9, 15 and 30 ml) and to the different applicators (flock, brush, spatula, ball ...), the range targets all care and makeup formulas.
The tottles are made of PEMD / ADFLEX, allowing to combine an optimal flexibility, a matt aspect and a soft touch effect. PERLA can also be developed in PP, bio-based or PCR (post-consumer recycled) materials, thus promoting an eco-friendly approach.
Justine Tardy
Product Range
English
Created 07 Feb 2018
Modified 23 Nov 2020
Hits 1537